Imagine staying at a cozy boutique hotel for two days and when you check-out, the entire front office staff and manager stands at the threshold waving you good-bye! Thats the hospitality we received at Hillocks Hotel & Spa Siem Reap. Boutique hotels add that extra mile, that personal touch. One of the main reasons why we continue to choose such hotels.
Situated in the historic town of Siem Reap in Cambodia, the hotel is a perfect blend of nature and luxury. Just 5 minutes away from the town/pub street and 30 minutes away from Angkor Wat temples, the location is just perfect.This tropical paradise has 19 Deluxe Suites, 12 Villa Suites, 4 Jacuzzi Suite, 2 Residence Suite and a Presidential Suite.
LOCATION
Half an hour from Siem Reap International Airport, Hillocks Hotel & Spa Siem Reap provides complimentary airport pick up and drop. We were greeted by a beaming hotel staff at the airport and chilled bottles of water awaited us in the vehicle. On your way to the hotel, the staff enlightened us with a brief history of the city and the temples. We were already impressed and we hadn't even checked in yet.
Planning an EPIC sunrise at Angkor? Read On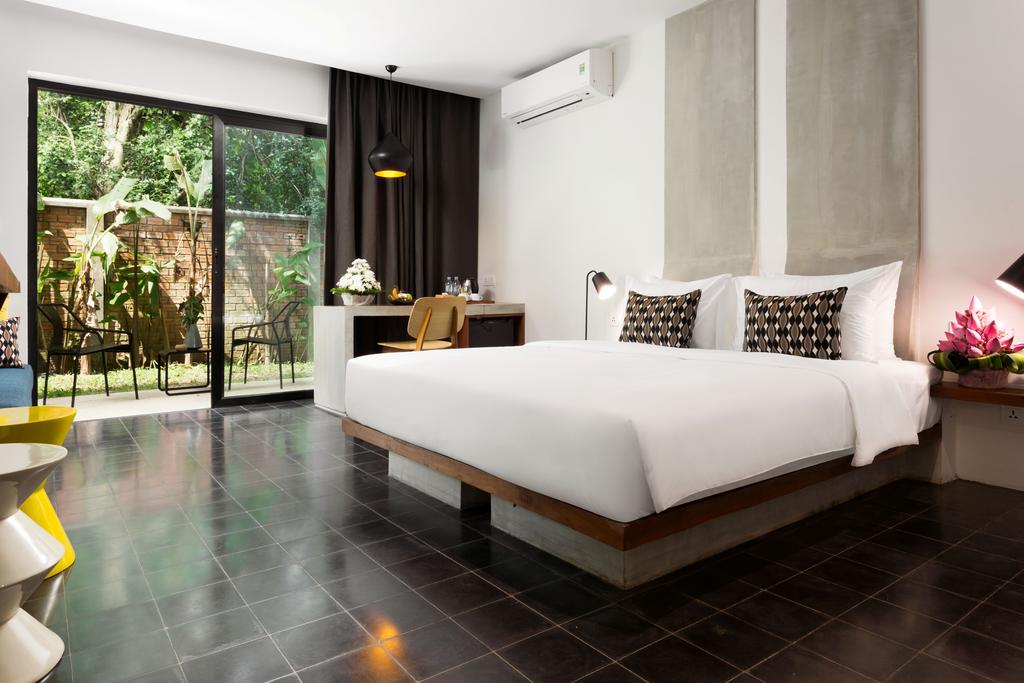 THE ROOMS
We stayed at their Villa suite which is tastfully furnished in earthen colors and has a cute little balcony seating area. The washroom has the most amazing tub. The setting, just perfect, after a long day exploring the temples at Angkor.
THE FOOD
Hillocks offers local delicacies and international cuisine in their menu and the breakfast is complimentary. We had booked an early temple tour the first morning here and the Chef so kindly made a picnic basket for us to enjoy at the Angkor grounds.
ACTIVITIES
The front desk will assist you with all activity bookings in Siem Reap. They will arrange a tuk-tuk at your disposal at all times and one such trip per day is complimentary. They have an amazing spa that will take care of your tired feet after a day long tour of the temples. They also have an amazing pool to beat the Cambodian heat.
OUR OPINION
Our OCD meter gives it a 8.5 on 10. Vishnu and I loved staying here. We were on the last leg of our South Asian backpacking trip and this luxury was a much needed break. We definitely recommend this hotel. The hotel manager Sopanna needs a special mention. He was kind and generous and drove us around the city just to show us some of his favorite places and eateries. Hillocks Hotel & Spa Siem Reap went that extra mile and we truly appreciate it.