Krabi is one of our favourite destinations in Southern Thailand. Not as touristy as its counterpart Phuket, Krabi offers pristine powdery white beaches, picturesque hiking trails, jaw dropping view points and lots more. We spent NYE in Krabi and it was super fun. Trippy lit tuk-tuks with blaring music lined the streets, people dressed in drag costumes roamed the sidewalks and the night sky was lit with hundreds of paper lanterns.
HOW TO GET TO KRABI
From Bangkok, we flew with NOK Air to Krabi. Nok Air costed us a total of $110, with 15kg baggage allowance each. Book early via Skyscanner to get the best deals.
Once you land in Krabi, you will find shuttle bus/taxi counters inside the airport. Shuttle buses are available to all hotels and it costed us $10 to our hotel in Ao Nang, which is about 45 minutes away from the airport.
WHERE TO STAY IN KRABI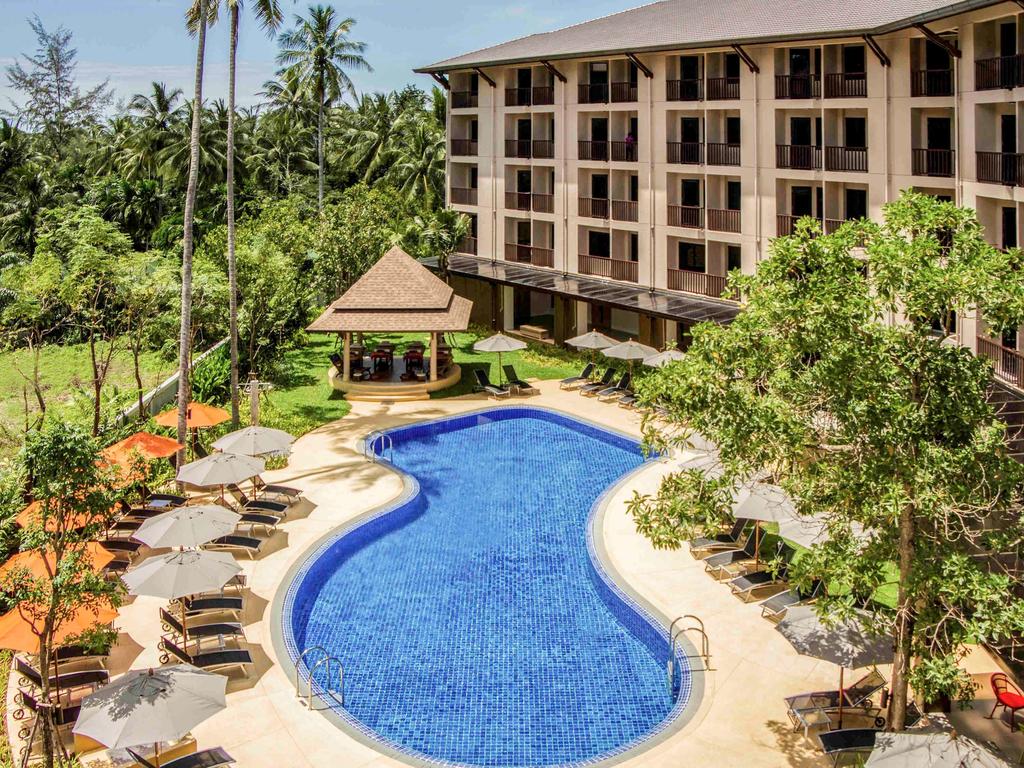 Being budget travellers, we are loyal customers of Accor hotel's Ibis brand. We stayed at Ibis Styles Ao Nang and we had absolutely no complains. Centrally located with local markets and Ao Nang beach just a stone throw away, we thoroughly enjoyed our stay here.
TOP 6 THINGS TO DO IN KRABI
ISLAND HOPPING
There are tons of islands around Krabi and if you like, you can spend your entire stay here island hopping. The most popular tours from Krabi are the Four Island Tour, Phi Phi Tour and James Bond Island Tour. You can either join the hordes and do these tours with the downside of heavy crowds at each island you visit or you can hire a private boat and ask them to take you to the less popular islands to enjoy some peace and quiet. Trust me, you are not missing out on much by giving these tours a miss. After all, beaches are meant to be enjoyed in serenity.
Tours can be booked from the travel desk at your hotel or from the various tour stalls that are spread around the city. Do bargain!
Island hopping costs approx. $40 to $50 per person
Private boat hire (long tailed Thai boat) costs approx. $25 per person
VISIT THE EMERALD POOL/BLUE LAGOON/CRYSTAL POOL
A 45 minute drive from Ao Nang beach, this thermal hot spring which is a part of Bang Khram Nature Reserve is a hot bed for tourists and locals alike.Thick forests on one side with a steady flowing stream on the other, the walk to the pool is picturesque to say the least. This place is a local favourite, which we did not know until we reached there. On a Sunday afternoon during peak tourist season, we saw more bobbing heads than the emerald pool itself. It was a challenge to click photos without having another 10 heads in the frame along with ours. So after many a try we managed to enjoy some peace and quite at a secluded part of the stream before heading back.
Entrance to Pool- $13 for a couple
VISIT THE WAT THAM SUEA BUDDHIST TEMPLE/ TIGER CAVE TEMPLE
1256 steps leads up to this temple with stunning views of Krabi, its beaches, Koh Phi Phi, Koh Jum islands and many other tiny islands. The climb alone is quite steep and taxing without adding the guileful troops of monkeys into this mix.
TIP: Do not feed the monkeys or make eye contact with them and they will not bother you much. Tourists are urged to dress modestly and cover shoulders and knees within the premise.
Entrance to the temple is absolutely free.
HIKE THE DRAGON CREST MOUNTAIN TRAIL/KHAO NGON NAK
One of our favourite activities in Krabi. The difficulty level of this trek is Medium and takes about 5 hours. Located in Nong Thale, 30 minutes from Krabi town,the departure point is slightly hidden. We took our hotel cab and it costed us $45 round trip. Tuk-Tuk's generally cost slightly lesser but not so much of a saving. The trail to the summit- Dragon Crest Mountain AKA Khao Ngon Nak is 4 kilometres of steady climb coupled with steep slopes.Trust me, the feeling once you reach the peak is totally worth it.
Entrance to the trail is absolutely free.
TRY THE STREET FOOD IN KRABI
In Krabi, the smaller the eatery, the better and more authentic the taste. We tried couple of restaurants in and around Ao Nang, but the closest to our heart was the small mobile eateries that sprung up at dusk with seating areas on the sidewalk. Mostly family run, the food is cooked right in front of you. The wafting spicy aroma, the crackling sound of frying on a wok and the heat, all adds to the experience. Our personal favourites are Pad Thai (ofcourse!), Laksa, Tom Yum Soup, Tom Yum Fried rice, the various fruit crepes, coconut ice cream served in coconut shells with its meat, Kluay Kaek (Banana Fritters) to name a few.
FOOT MASSAGES AT ROADSIDE SHOPS
We find Thai massages a little overrated and quite painful so listing this solely due to its sheer popularity. What I would recommend though are the foot massages. Foot massage is a perfect end to a long day of sightseeing.
A massage typically costs anything between $10 to $20