With the onset of tourism in most countries, the first thing that gets hit is the food. The food goes for a makeover to suit the taste buds of the visitors and the final dish that is served will be a far cry from the original. This is an issue you will surely face in Sri Lanka. Most restaurants here will serve you a combination of world cuisines with some Lankan dishes thrown in. You are in for a treat as we have carefully created a list of restaurants that try their best to stick to the roots and serve authentic Sri Lankan food in Kandy.
And Yes! Sri Lankan food is spicy, deal with it!
Also Read: Things to do in Kandy
FINDING AUTHENTIC SRI LANKAN FOOD IN KANDY
1. STHREE CAFE- A WOMEN'S INITIATIVE
A non-profit supported by Women's Development Centre and run by an all women staff. If that is not exciting enough, you can also learn to cook authentic Sri Lankan food and also enjoy your labour at their cafe.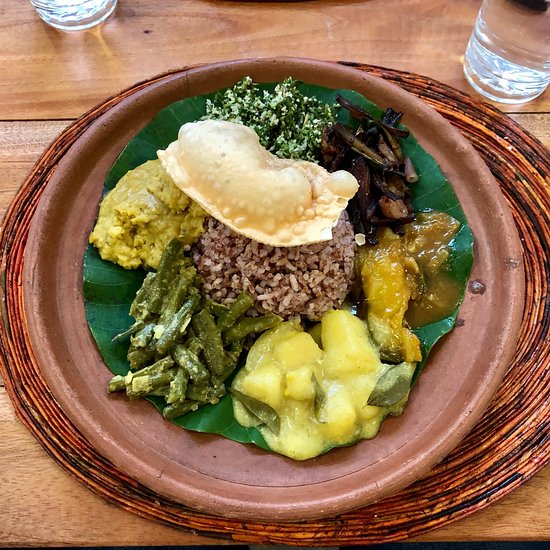 2. Devon Restaurant & Bakery
Sri Lanka is known for snack foods ranging from cutlets to cakes and this place is packed with locals and tourists alike. Be here early to enjoy their bestseller snacks as they usually run out by mid-day.
3. The Kandy House (Good Ambience)
A perfect date night with some good ol' curries with a European twist, secluded outdoor seating and a good wine list.
Food Tip: A crisp Chardonnay is an excellent choice that can be paired with spicy foods and curries.
Also Read: Charming boutique hotels you must check out in Kandy
4. Kandyan Muslim Hotel
No, its not a hotel but a bustling eatery known for its beef samosas, flatbreads and Kothu. Vegetarians may not enjoy much options here.
5. Hela Bojun Hala (Veg Friendly)
Government run, they are known for their authentic Sri Lankan food in Kandy. Try the delicious fried snacks, hoppers, Kothu at very reasonable prices. They have limited seating and is usually packed. They serve healthy and authentic Sri Lankan fare and also empower rural women by employing them at these outlets
Food Tip: The best way to enjoy Lankan fried snacks is by taking a bite off the snack followed by sip of steaming hot cuppa tea.